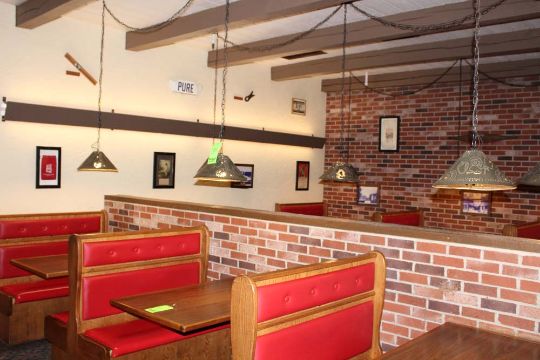 Regal Equipment is a niche business by design — we only take on auctions that we believe are of interest and value to our trusted clients. We also only desire to work with companies to which we can provide a valuable service, helping businesses through a potentially difficult transition process. It's with that in mind that we are proud to announce our first batch of industrial equipment auctions in more than a year, scheduled to begin January 25 at 10 a.m. ET on BidSpotter.com.
What's In The Auction
This set of auctions will focus on Pennsylvania-based food processing facility Hoss's Commissary. Commissary auction items include multiple stainless steel racks and tables, numerous commercial refrigeration units, a microbrewery setup and a variety of meat processing equipment. These items have all been inspected by our team and are guaranteed to fill your food processing needs. Why buy new when these pieces can give you years of reliable service at a discount?
In addition, Regal Equipment is proud to bring to auction a set of unique, one-of-a-kind items and memorabilia from Hoss's Steak & Sea House, the family-owned steakhouse franchise with more than 30 locations throughout Pennsylvania and West Virginia. Items included in this auction include a variety of vintage restaurant signage, dining room tables and chairs, eclectic wall decorations and artwork, and even a beautiful wagon wheel light fixture you have to see to believe. The restaurant chain has been in business since 1983, serving tens of thousands of satisfied customers annually, and we are thrilled to give them a shot at taking a piece of Hoss's home with them.
Auction Details
All auctions will begin January 25, 2021 at 10 a.m. ET on BidSpotter.com. Pickup and removal will be between January 27 and 29, with payment required on or before pickup.
What's Next For Regal Equipment
This may be Regal Equipment's first auction in more than a year, but it will not be our last of 2021 — please check back soon for more details on our next set of auctions through BidSpotter.com, tentatively slated to take place in February. You can discover more information on this and other auctions at our Equipment Auctions Page.